January 12, 2024 - Wengen, The Mythical
Where and when?
Wengen (Switzerland), January 12, 2024
How?
Bus trip organized with the whole Fan's club.
Reserved area in the stands with the fan's club.
How much?
Travel expenses :
50 adults
30 – students and apprentices
Free for child members (compulsory schooling)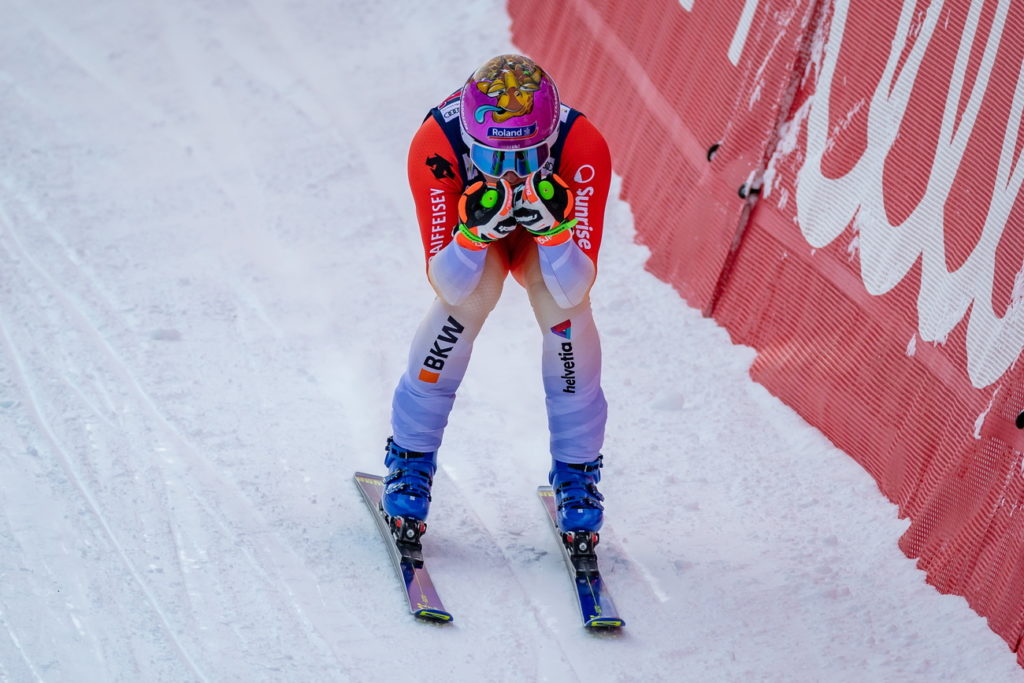 Don't miss Switzerland's most eagerly awaited winter event. Adopt the vocabulary "Hundschopf, Minschkante, Haneggschuss" and come and support Arnaud with us on site. We'll all travel together by bus to Interlaken and then take the famous little train to the village of Wengen. We're already looking forward to sharing the Wengen atmosphere with you.
Registration deadline : 01.01.24 !