Take the risk or lose the chance
Native of Martigny in Valais, I have been skiing since my earliest childhood. I made my first turns at Bruson on the Pasay slope within the Bagnes ski club. After having been trained in the structures of Ski-Valais, then of the NLZ (National Performance Center West), I selected myself, at the age of 17, in the C Team of Swiss-ski.
Elite sport is an extraordinary school of life, but you have to be aware that from one second to the next everything can stop. It is for this reason that I have always attached a great deal of importance to training. I obtained my high school diploma in economics and law in June 2018. Then, I got my commercial employee CFC as well as my commercial professional maturity in 2019. I am currently doing a University Bachelor in Economics and Management which I should complete by 2022.
Currently an athlete in the World Cup speed group, I'm a member of the Swiss youth team. A competitor at heart, I devote myself to my favorite sport with boundless willpower. I want to climb the ladder one by one and measure myself against my idols which fascinate me and motivate me to the highest point. As soon as I have a little time, I devote it to my other passions which are motorsport and cycling.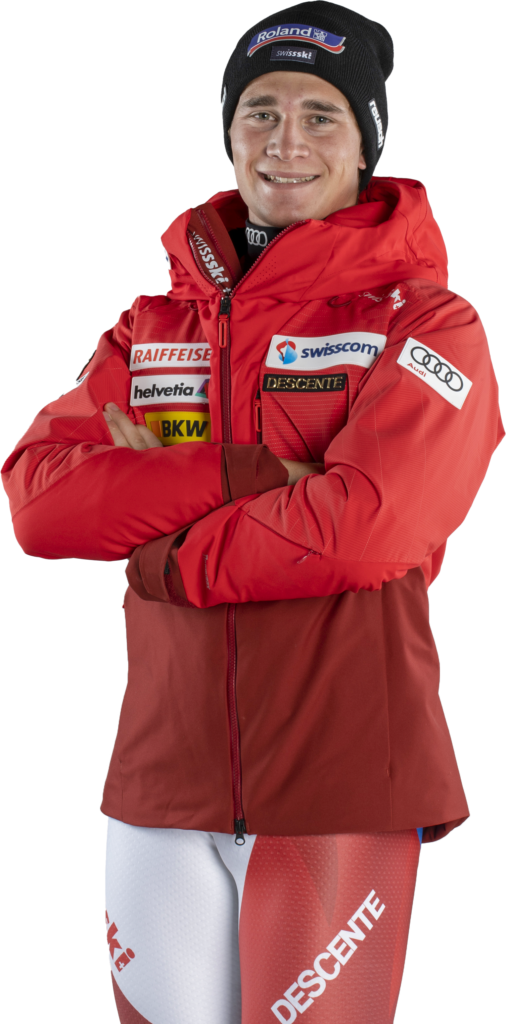 This error message is only visible to WordPress admins
Error: No connected account.
Please go to the Instagram Feed settings page to connect an account.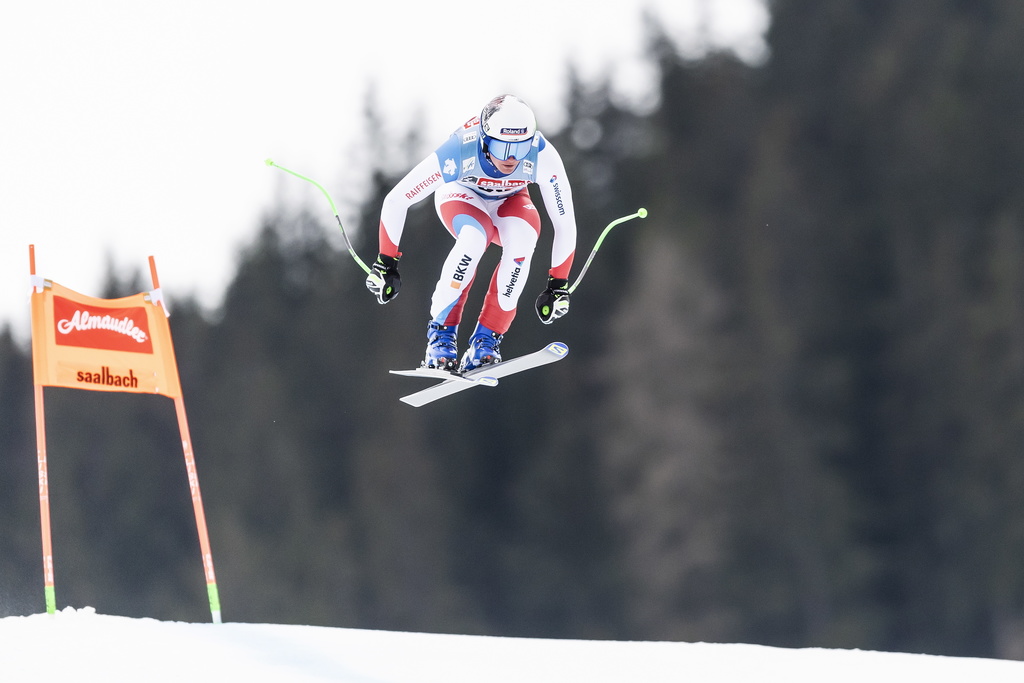 2. Rank European Cup Zinal Super-G
3. Rank European Cup Chamonix Downhill
3. Rank European Cup Zinal Super-G
5. Rank European Cup Chamonix Downhill
5. Rank European Cup Zinal Super-G
5. Rank Universiade Krasnoyarsk Combined
5. Rank Universiade Krasnoyarsk Super-G
Raclette cheese from Valais Bagnes 98 AOP, raw milk
To directly support my season, treat yourself to a delicious cheese from the Etiez cheese factory (Vollèges). Hand-raw or melted, the Valais Bagnes AOP Raclette Cheese is renowned as being the best in the world, don't hesitate any longer!
Packaged in cellophane, the cheese will keep easily for 2 weeks in the fridge.
Delivery by post every Wednesday
Do you want to support me in the long term? Opt for subscription plans that can be canceled at any time!
Tell those around you… Thank you already!
To order , you can either print and fill in the purchase order above, or use the Contact form which can be found in the contact section of this site.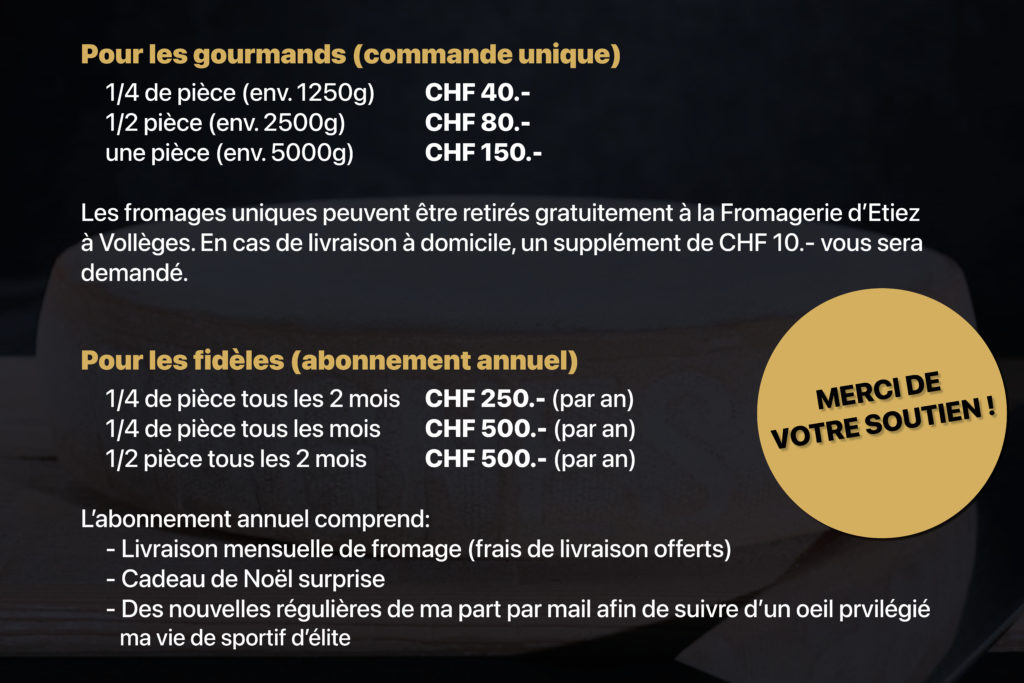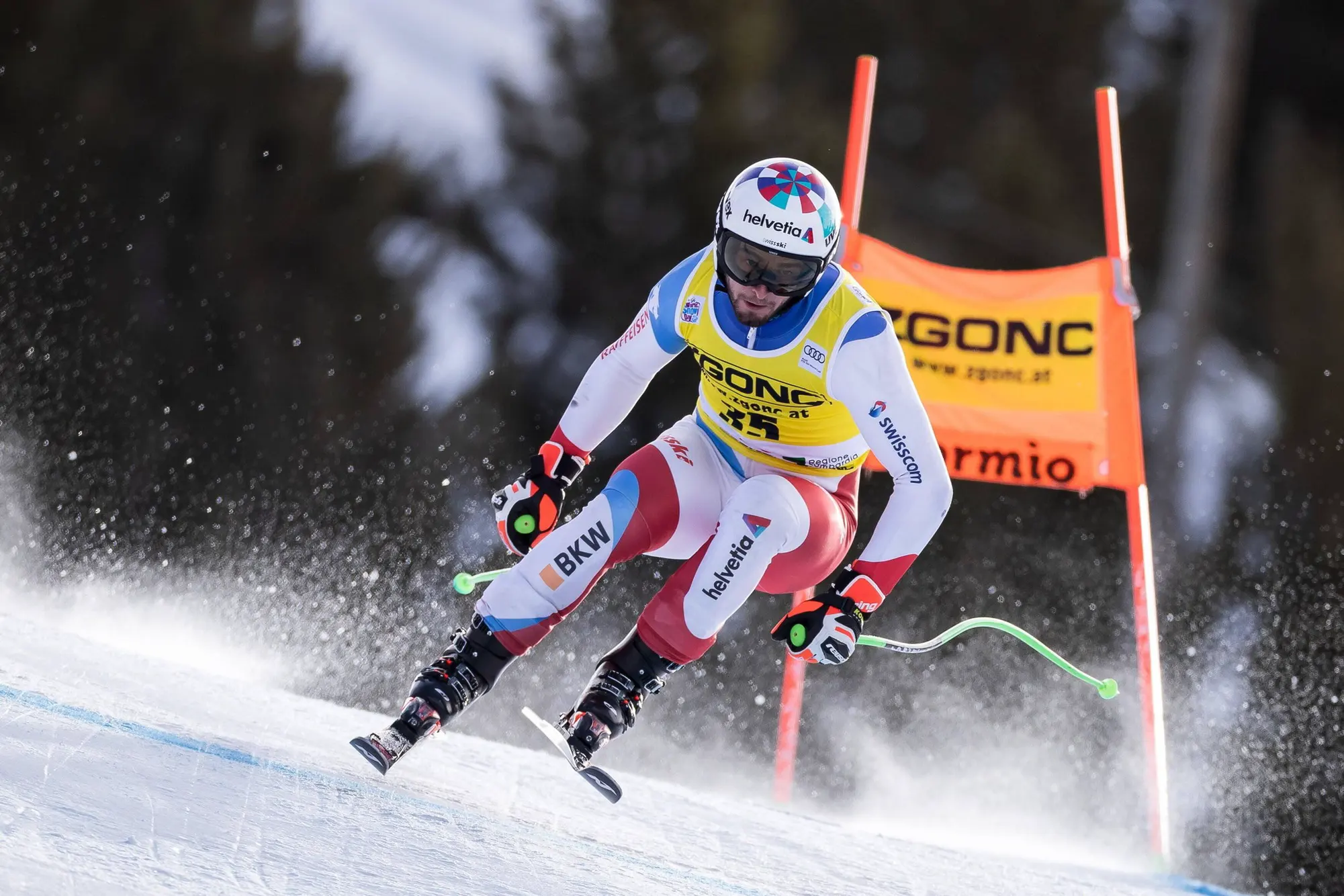 Alors que la station valaisanne a obtenu les Mondiaux de ski alpin 2027, voici quelques athlètes romands qui pourraient briller dans cinq ans sur le Haut-Plateau. 
Read more
Le Martignerain de 23 ans, tout proche d'un premier départ en Coupe du monde mi-novembre, participe depuis le début de la semaine à des courses estampillées FIS, le troisième échelon. Comment en est-il arrivé là?
Read more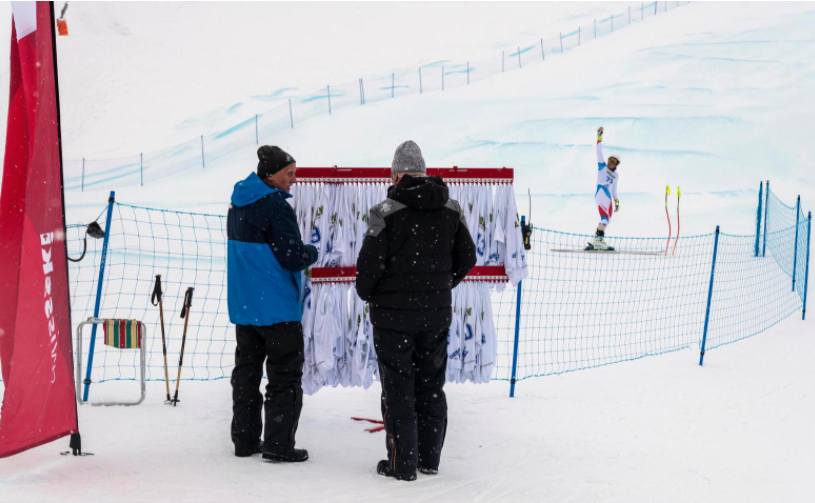 En Coupe d'Europe, les skieurs n'ont qu'une obsession: décrocher un sésame pour pouvoir vivre de leur passion à l'échelon supérieur. Reportage sur l'étape de Zinal.
Read more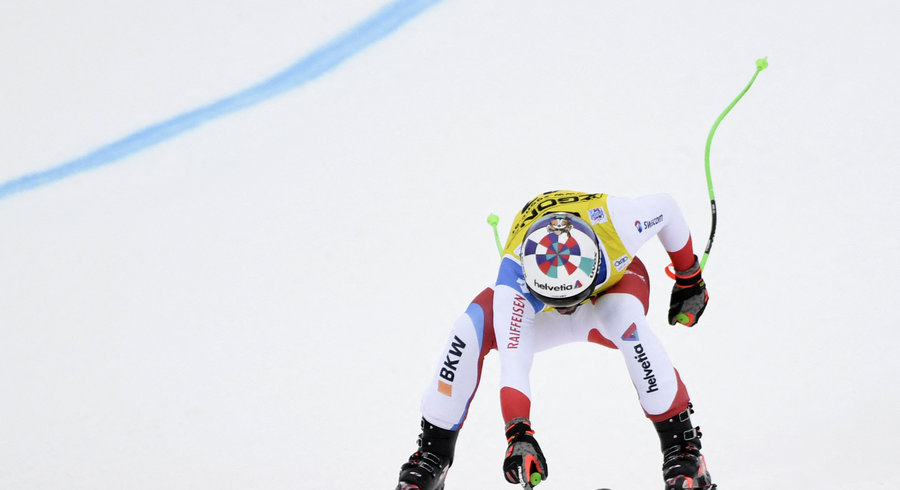 La Suisse n'a aligné aucun spécialiste de vitesse francophone en Coupe du monde entre 2015, année de la retraite de Didier Défago, et 2021. Derrière Yannick Chabloz, qui vient de connaître sa grande première, ils seront une cohorte de prétendants ces prochains hivers
Read more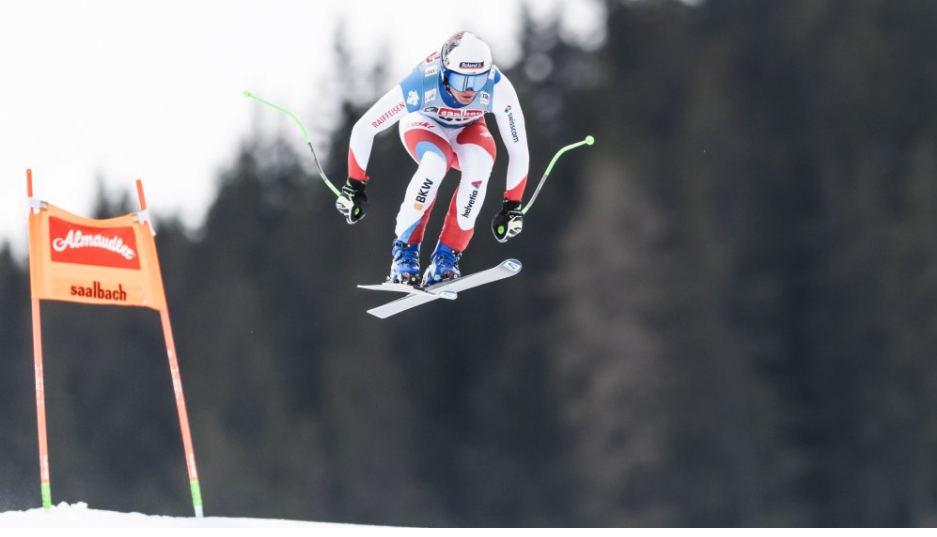 Le skieur valaisan fait partie des douze Suisses sélectionnés pour partir en Amérique du Nord en vue des épreuves de vitesse de Lake Louise. Seuls huit d'entre eux seront en lice à la fin du mois.
Read more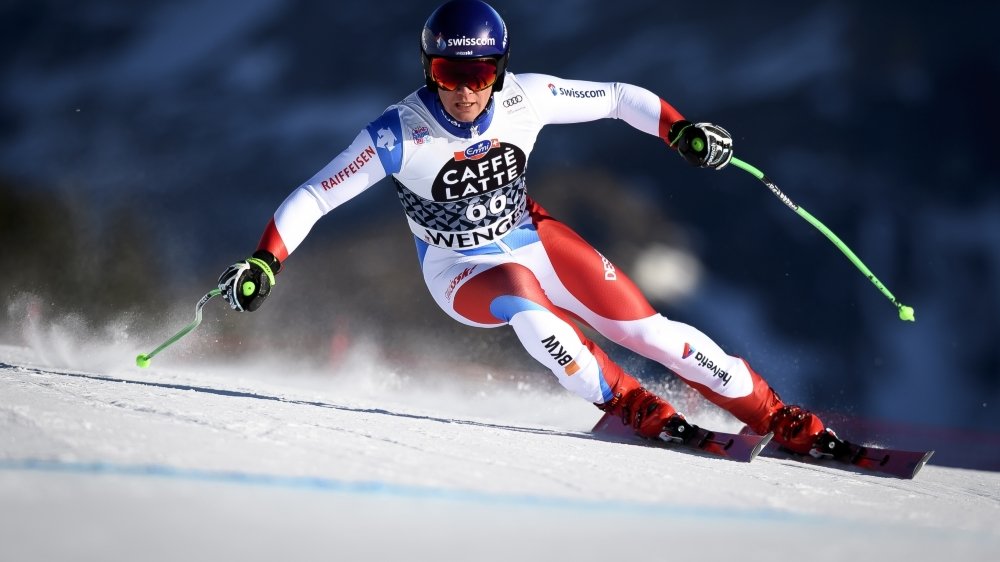 Le Martignerain Arnaud Boisset a terminé cinquième du super-G de Zinal en début de semaine, dix mois seulement après que le ciel lui est tombé sur la tête. A deux reprises.
Read more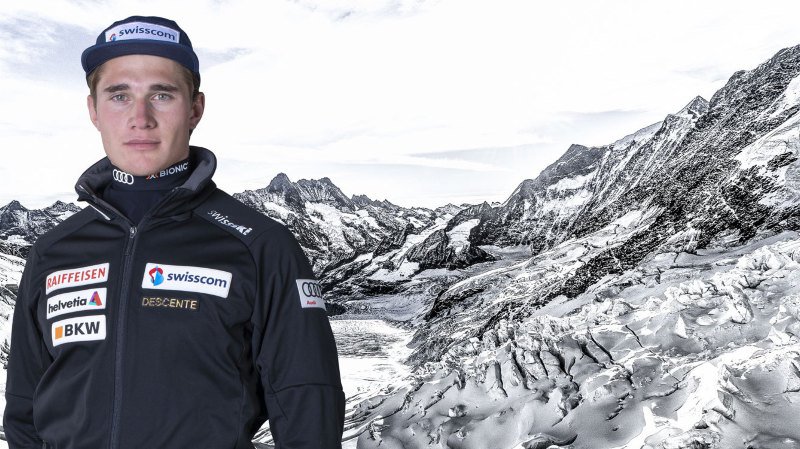 Entre super-G et descentes en Coupe d'Europe, études universitaires à distance et projets personnels, le Martignerain de 21 ans Arnaud Boisset mène une vie à cent à l'heure. Rencontre en marge des épreuves de Zinal où il a décroché le deuxième podium de Coupe d'Europe de sa carrière jeudi matin.
Read more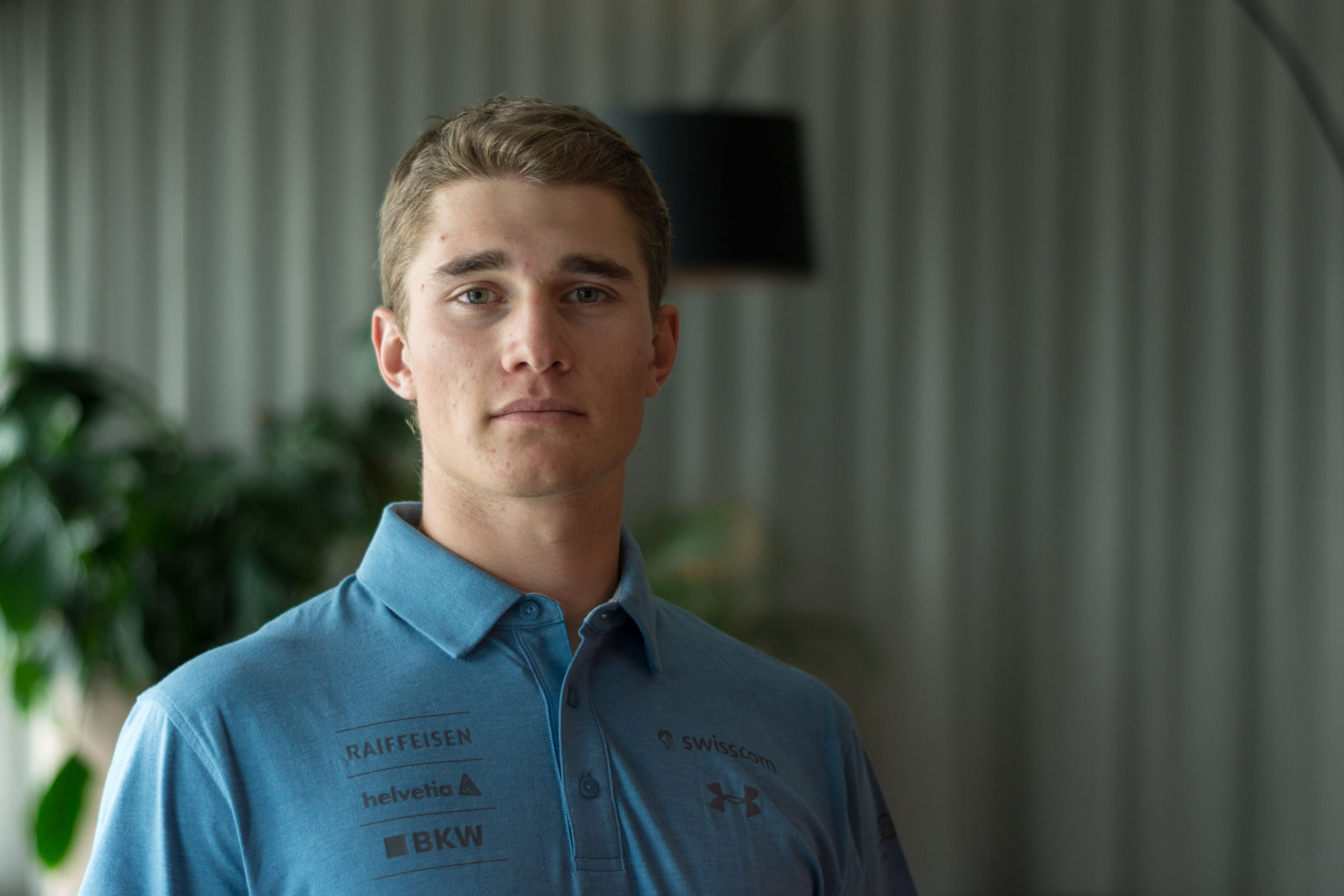 Au bénéfice d'un premier podium en Coupe d'Europe l'an dernier, Arnaud Boisset garde la même trajectoire pour la saison qui s'annonce, avec pour objectif une place dans les trois premiers. Intégré au cadre B de l'équipe de vitesse, le skieur du ski-club Bagnes espère prendre du galon et travaille dur pour s'immiscer tout prochainement dans le cirque blanc des tout grands. En parallèle, l'athlète « à l'esprit sain dans un corps sain », ne délaisse pas l'activité neuronale, en menant de front des études universitaires à distance, histoire d'assurer judicieusement son avenir.
Read more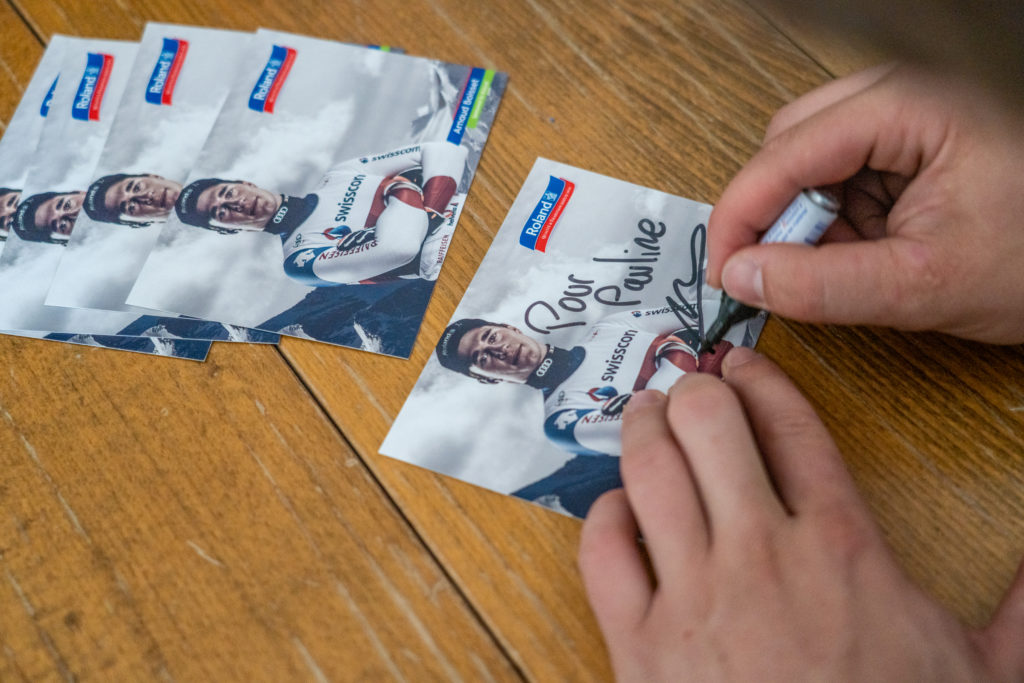 If you would like to receive a signed card from me, I invite you to send me a little note and a return stamp directly to my home:
Arnaud Boisset
Champs du Bourg 20
1920 Martigny